Discussion Starter
·
#1
·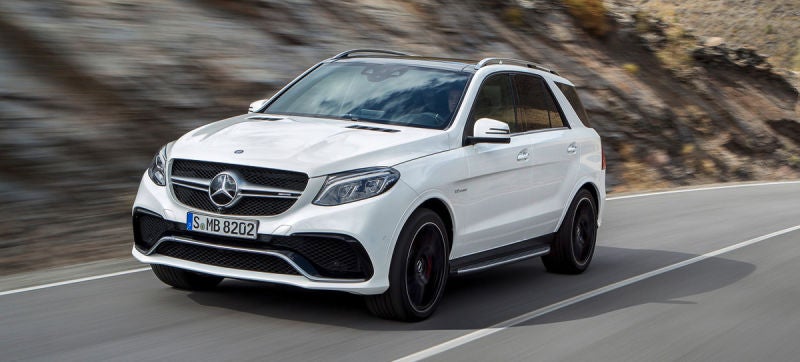 Jalopnik has published it's buyer's guide for the Mercedes-Benz GLE. Jalopnik has previously called the new GLE, "One of the Most Important Cars of Our Lifetime."
Why? Because the ML started it all. It was the beginning of posh, car-like luxury SUVs as we know them today, and now they're on every **** street in America.
There are many different variants of the GLE: GLE300d (201 HP 2.1-liter turbodiesel), GLE350 (302 HP 3.5L V6), GLE350 4MATIC (302 HP 3.5L V6), GLE400 4MATIC (329 HP 3.0L turbo V6), AMG GLE63 (550 HP turbo V8) and AMG GLE63 S (577 HP turbo V8). Add to that the Coupe versions too: GLE450 (362 HP 3.0L turbo V6) AMG Coupe and AMG GLE 63 S Coupe (577 HP turbo V8).
Of all of these Jalopnik recommends the 300d:
Sure, it's slow, with a 0-60 MPH time of only 8.9 seconds, but the thing makes 369 lb-ft of torque and it's the cheapest GLE you can buy with four-wheel drive.
Of course they also are ga-ga over the AMG GLE63 S SUV, but since it costs a staggering $108,000, it's "a hard pill to swallow."
Read the whole buyer's guide here. -->
http://buyersguide.jalopnik.com/mercedes-gle-jalopniks-buyers-guide-1751185629